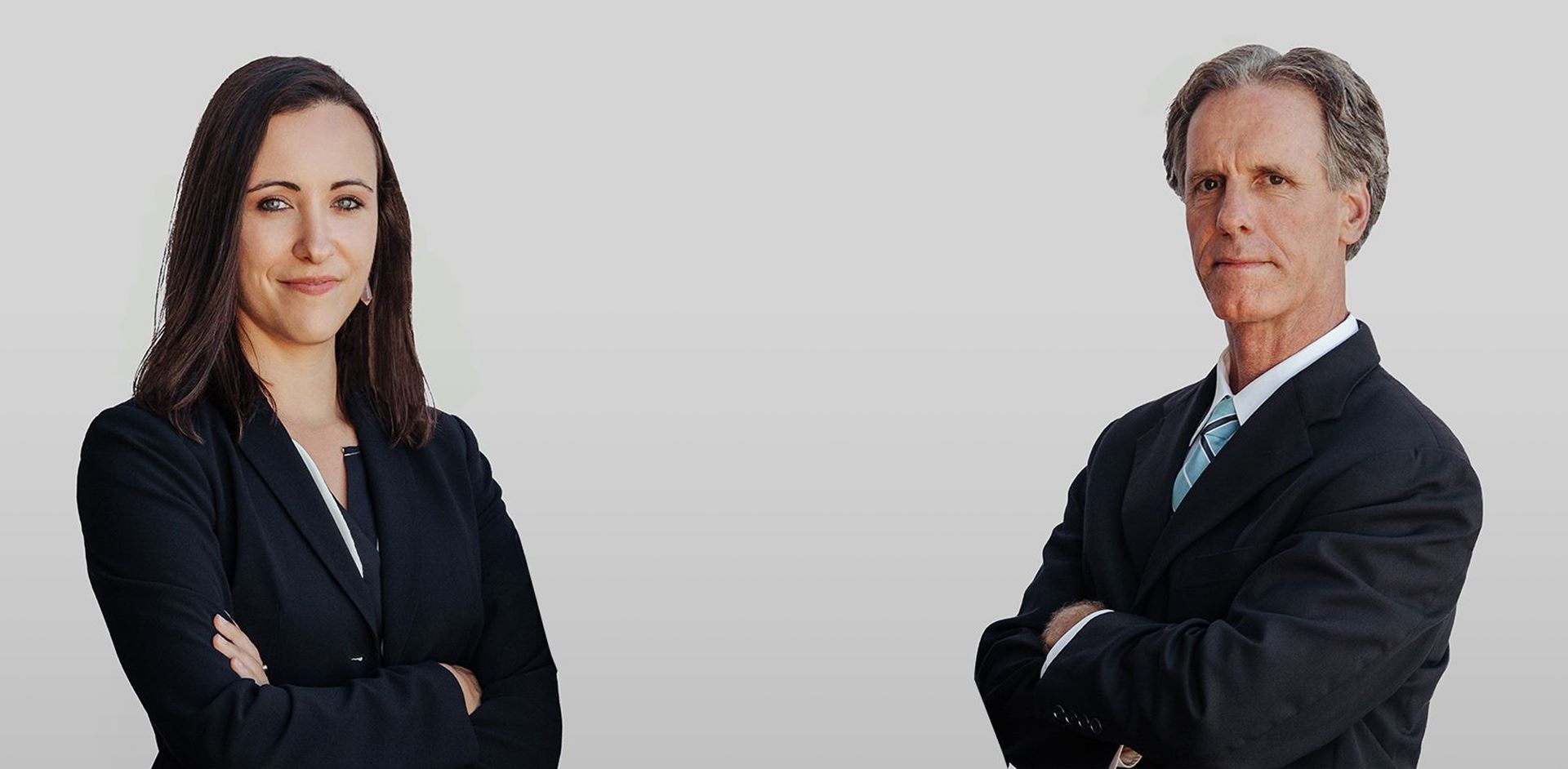 Ventura Personal Injury Attorneys
30 Years of Experience, More than $100 Million Recovered
If the reckless or negligent actions of another person caused you injury, speak with our Ventura personal injury lawyers at Richard | Bartlett. During our firm's 30 years of history, we have diligently represented thousands of wrongfully injured individuals. Our firm's founder, David A. Richard has recovered more than $100 million in compensation for our clients. His outstanding efforts and dedication have earned him membership into the prestigious organization, Multi-Million Dollar Advocates Forum ®.
Injured and not sure what to do? Our personal Injury attorneys in Ventura can help you file an injury claim against the at-fault party in an effort to provide you with the fair compensation you need to pay for all accident-related costs. Because we offer home and hospital visits and accept all injury cases on a contingency fee basis, all you need to focus on is your recovery. We will handle the rest.
---
Contact us online or call (805) 438-2440 to receive your consultation with our trusted Ventura County personal injury attorneys today!
---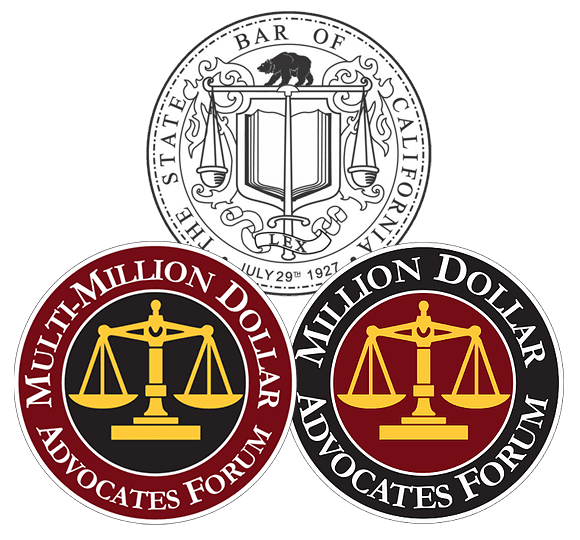 Our Victories
Dedicated to Helping You get Results
$2.5 Million Settlement Rear End Car Accident
$1.7 Million Settlement Semi-Truck Accident
$1.6 Million – Jury Verdict Auto v. Pedestrian
$1 Million Policy Limit Settlement Commercial Vehicle Accident
$625,000 Jury Verdict Semi-Truck Accident
$515k (+$50k Loss of Consortium Claim)Settlement Car Accident
Our Clients Provide Their Feedback
"If I need a lawyer again, you're the ones."

Troy Martin

"They are kind, compassionate attorneys that really know how to best serve their clients."

Rachel Medlen

"These lawyers worked day in and day out to help me receive the money I deserve."

Anonymous
Secure the Compensation You Deserve
We understand that dealing with a personal injury is a highly distressing experience that can lead to a great deal of questions and concerns. As our client, you can rest assured in knowing that we will do everything in our power, including taking your case to court if necessary, in order to secure the maximum compensation you are entitled to under the law. For more information about how our personal injury attorneys in Ventura can help you seek compensation, please contact us as soon as possible.
I want to know if I have a claim
Our Venture Personal Injury Lawyers offer free case consultations to all prospective Clients. We know your rights, the applicable Law, and can walk you through all of it as you educate us about your specific injury.
I want a lawyer who can act on my behalf
Our firm's founding attorney, David A. Richard, is a lifetime member of the Multi-Million Dollar Advocates Forum. This means Attorney Richard has aggressively litigated on behalf of his clients and obtained more than $100 million in verdicts and settlements!
I've been in an accident - can you help?
Accidents happen – and they can happen at any time or any place. We understand the nature of these sensitive matters and accommodate your needs. From emergency hours to evening and weekend availability, we will work with you during this difficult time.
I don't know if I can afford legal counsel right now
We are proud to accept all personal injury claims on a contingency fee basis. This means our clients will never have to worry about paying any out-of-pocket legal fees. You get world-class legal advocacy – and you pay us a percentage of the final recovery.
At Richard | Bartlett Lawyers, we have represented the rights of victims and grieving families for nearly 30 years. We work as a team on every case and have extensive trial and litigation experience with proven results. Let us help you and your family during this difficult time.
Our Practice Areas
Exclusively Focused on Personal Injury
Put a Seasoned Litigator on Your Side of the Courtroom
When you have been injured due to someone else's negligence, misconduct, or recklessness, you deserve to be represented by our Ventura personal injury lawyers who can rise to the occasion and demand the justice you deserve. We have helped clients and their families for more than 30 years. Let us do the same for you. By choosing Richard | Bartlett Lawyers, you can be represented by a legal team that is wholeheartedly committed to securing the best possible outcome for you – no matter how complex or difficult your case may seem. If you think you may have a claim due to someone else's negligence, do not wait another moment to speak with us.
---
Call our personal injury attorneys in Ventura at (805) 438-2440.
---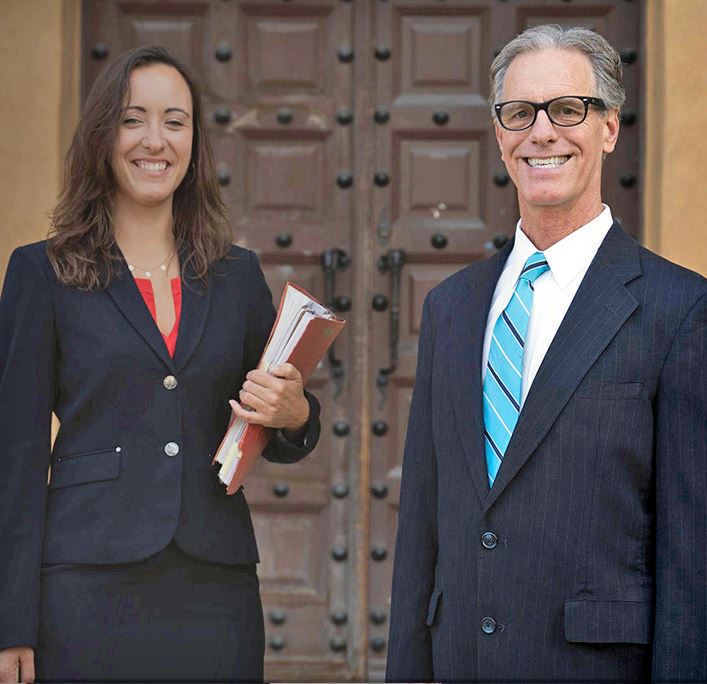 Learn If We Are The Right Fit for You
Attention

We limit our case load for personal attention.

Accessibility

We offer night and weekend availability.

Convenience

We provide home or hospital visits.

Diligence

We never leave a stone unturned.
Contact Richard | Bartlett Lawyers