Auto Accidents
An Award-Winning Proven History of Success Focused on Helping Accident Victims Maximize Their Compensation
Ventura Car Accident Lawyers
FREE Consultations Available! Call

(805) 438-2440

Today.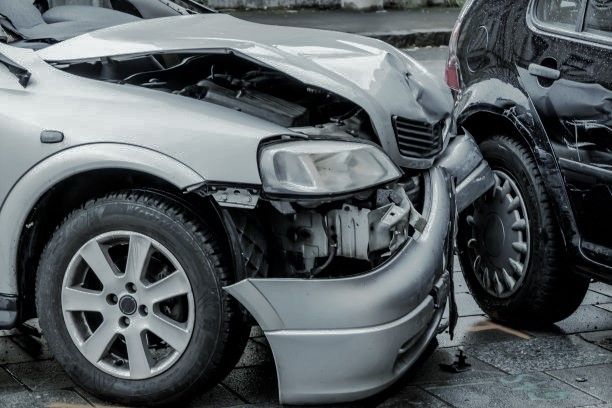 Nothing can compare to the stress and panic that occurs when we experience a car accident, especially when the accident was caused by someone else. If you were recently injured in an auto crash, you need to seek the assistance of the Ventura car accident lawyers at the Ventura based law firm, Richard | Bartlett.
We have handled thousands of personal injury cases and have won over $100 million in compensation for our clients. We can help you present an injury claim against the at-fault driver's insurance company so you can obtain the maximum compensation possible for all accident-related costs, including medical bills and lost wages.
---
We have helped clients for more than 30 years. Call our Ventura car accident attorneys today at (805) 438-2440 to schedule a free consultation and learn how we can help you get the justice you deserve.
---
How Can a Ventura Car Accident Lawyer Help After a Car Accident?
If you have been injured in a car accident in Ventura, it is important to have a thorough understanding of your legal rights. Car accident law is complex and insurance companies are notorious for attempting to reduce the amount of compensation paid to victims. Having an experienced Ventura car accident lawyer on your side can be key when it comes to recovering the full amount of damages that you deserve.
Here are a few ways a California car accident lawyer can help after you have been injured in a car crash:
Gathering evidence and reconstructing the accident to prove liability
Investigating any potential third-party claims, such as a defective product or dangerous road condition
Filing an injury claim with the at-fault driver's insurance company
Representing you in settlement negotiations or court proceedings if necessary
Compiling medical records and other documentation to establish your damages
Calculating all of your economic losses (medical bills, lost wages, etc.) and non-economic losses (pain & suffering)
Assisting with filing for Social Security Disability benefits, if needed
Navigating California auto insurance law to maximize the amount of compensation available under applicable policies
Ensuring that statute of limitation deadlines are met when filing a personal injury lawsuit
At Richard | Bartlett, our attorneys understand the complexities of California auto injury laws and will fight tirelessly to protect your rights throughout the entire legal process. We will review the details of your case, investigate all contributing factors, consult with experts if necessary and work diligently to collect evidence that proves negligence or recklessness on behalf of the other driver.
When Should I Contact an Auto Accident Attorney?
It is important to contact a Ventura car accident attorney as soon as possible after your crash for several reasons. First, it is important to preserve evidence and protect your right to file a claim against the at-fault driver or other liable party. Second, you will want legal guidance if the insurance company attempts to deny or minimize your claim. Finally, there are filing deadlines that must be met in order to obtain compensation through the civil court system. Therefore, consulting an attorney sooner rather than later can help ensure that you receive all of the compensation that you deserve under California law.
What Are Common Car Accident Injuries in California?
Some common injuries caused by auto accidents include:
Whiplash
Fractures
Loss of limbs
Traumatic brain injuries
Spinal cord injuries
Severe bruising
Is California a No-fault State?
No, California is not a no-fault state. This means that the driver at fault for an accident is the one responsible for paying damages through their insurance provider. This law states that the injured party can still pursue compensation but the percentage of responsibility they are found liable for will be deducted from their overall award.
For example, if you are determined to be at 10% fault for the accident and the other party is 90% responsible, the compensation you receive will be reduced by 10%.
In order to receive the full and fair compensation that you deserve you will need a talented Ventura car accident attorney by your side. This auto accident lawyer must be able to help you prove that you contributed little to no fault in an accident.
Where Do Car Accidents Most Commonly Occur?
While a vast amount of car accidents occur on California freeways everyday, this isn't the only place that car accidents happen. In fact, the vast majority of accidents happen in one of the following locations:
In a parking lot - while these types of accidents are usually just fender-benders, it is still possible for someone to sustain injuries from this type of accident
At intersections/stop signs - stop signs in particular pose a threat because individuals will often fail to come to a complete stop or give right of way to someone
Rural roads - these types of roads can be dangerous, particularly when there is only one lane of traffic traveling in either direction
What Is a Statute of Limitations?
A statute of limitations is a law that puts a time limit on how long after your accident you will be allowed to file a lawsuit against the guilty party. The specific time limit often varies from one state to the next, so it's important to take note of which state your accident occurred in when looking at filing a lawsuit.
What Is the Statute of Limitations for Personal Injury in California?
If you are injured in an auto accident in our state then the California car accident statute of limitations will limit the amount of time you have to file a personal injury lawsuit. California Code of Civil Procedure section 335.1 sets a time limit of 2 years for individuals wanting to file a personal injury lawsuit for their car accident. This means you are legally able to file a lawsuit for your injuries up to 2 years following the date of your accident.
However, if you want to file a wrongful death claim for someone who was killed in an accident, you are allowed to file your claim up to 2 years following the date of that individual's death (even if it is different from the date of the accident).
If you miss the car accident claim time limit for California crashes, then your case may be dismissed by the court. Certain exceptions to the statute of limitations do exist, and a Ventura car accident attorney has the right skills to identify if your case fits into one of these exceptions. However, it is best to simply meet the statute of limitations for car accidents in California rather than trying to fit your case into a rare exception. Always contact an experienced car accident attorney in California as soon as a crash occurs to avoid missing this important deadline.
What Is the Statute of Limitations for Property Damage in California?
If you are attempting to file a lawsuit for property damages only, the time limit is extended to 3 years following the date of your accident (Civil Procedure section 338). Don't wait to contact a Ventura law firm after you or someone you know has been injured in a car accident. Our award-winning attorneys can help you receive the compensation you deserve.
What Car Insurance Is Required in California?
In keeping with California law, all motorists are required to carry a minimum insurance coverage of:
$15,000 for injury or death to one individual in an accident caused by yourself
$30,000 for injury or death of more than one person in an accident you cause
$5,000 for property damage resulting from an accident you caused
Because California is a "Fault" state, this means that the at-fault driver can be held financially responsible for any injuries or property damage they may cause.
However, just because someone has the proper insurance, that does not mean that you will receive fair compensation for your injuries. Always consult with a skilled car accident attorney to ensure that all expenses are being taken into account.
Ventura Car Accident Lawyers with 30+ Years of Experience
For more than 30 years, our firm's founder, Ventura car accident lawyer David A. Richard, has established himself as a passionate and relentless advocate for car accident victims. He doesn't back down when pursuing fair compensation for the men and women he represents.
As a skilled trial lawyer, he is not afraid to go to court if it will be beneficial to a case's outcome. If you are in need of immediate legal counsel, we offer emergency hours and evening and weekend availability. This is the kind of high-caliber service you can expect from our firm.
---
Visit our Frequently Asked Questions page for more information about what to do after an auto accident!
---
If We Don't Recover, You Don't Pay!
When you entrust your legal needs to our firm, you don't have to worry about paying out-of-pocket legal fees. We handle personal injury cases on a contingency fee basis. What does this mean?
This means we don't charge legal fees unless we are successful in recovering damages on your behalf. We can help you put this nerve-wracking experience behind you, once and for all.
Our Clients Provide Their Feedback
Good Job Dave & Nichole

"If I need a lawyer again, you're the ones."

Highly Recommend

"They are kind, compassionate attorneys that really know how to best serve their clients."

Intelligent, Kind, Outstanding

"These lawyers worked day in and day out to help me receive the money I deserve."

Star Quality

"Richard Bartlett Lawyers measures above and beyond 5 Stars. They've demonstrated 'star quality'."

The Team at Richard Bartlett is Oustanding

"They are knowledgeable, experienced, friendly, and always accessible. I can't recommend this firm highly enough."
Learn If We Are The Right Fit for You
Attention

We limit our case load for personal attention.

Accessibility

We offer night and weekend availability.

Convenience

We provide home or hospital visits.

Diligence

We never leave a stone unturned.
Contact Richard | Bartlett Lawyers